In addition to its own highly strict company quality standards, KPC is ISO 9001 certified and has a manufacturing ability to comply with ASME, DIN, API, and other internationally recognized standards.
KPC ensures that each valve fulfills all engineering specifications, including the most demanding applications. Our goal is to provide the best product at the most competitive price with in-time delivery and the backing of a full service program.
Material Testing
■ Non-destructive examination, such as Radiography, Ultrasonic, Magnetic Particle and Liquid Penetrant testing.
■ Chemical analysis by computer controlled direct reading emission spectrometer.
■ Mechanical testing for tensile properties at ambient and elevated temperatures, bend and hardness testing.
Charpy testing at ambient, elevated and sub-zero temperatures.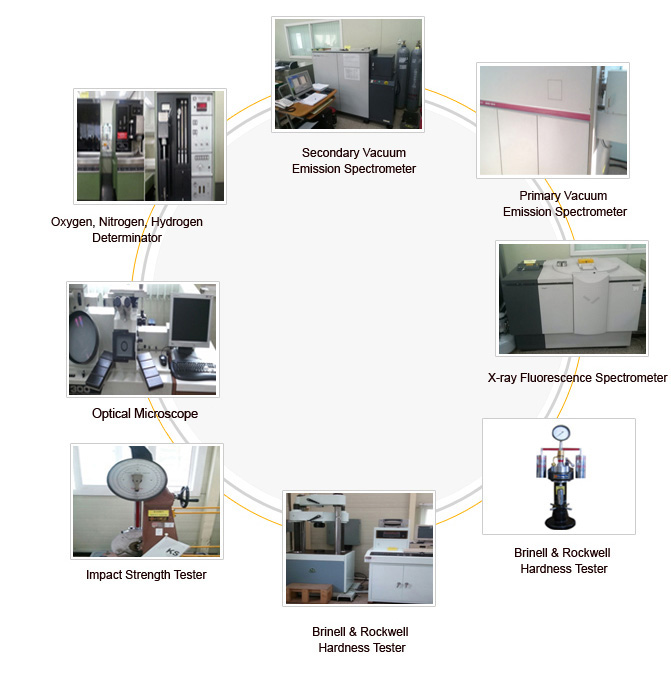 Valve Testing
All pressure containing items are hydrostatically tested, seat leakage tested and functionally tested.
We can also perform high pressure gas test, packing emission, cryogenic, and advanced functional testing.